Mower Lumber Company 5 (Shay)
---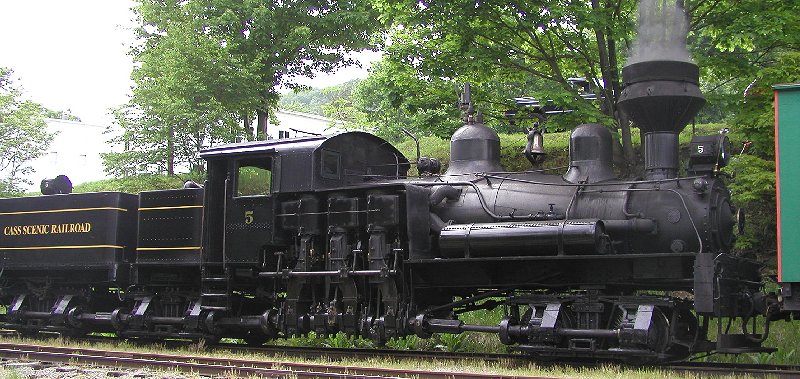 Built in 1905 by Lima, Mower Lumber Company 5 is a 90-ton three-truck Shay with 36" drivers and 13-1/2" x 15" cylinders. This locomotive is believed to the the longest continually operating locomotive in the United States (100 years,) possibly in the world! It is currently in operation on the Cass Scenic Railroad, Cass, West Virginia.
---
Copyright 2005 Donald Nute
This page last modified: 7/8/2005.
Please send comments to: donald@nute.ws
---