Moore-Keppel & Company 3 (Climax Class B)
---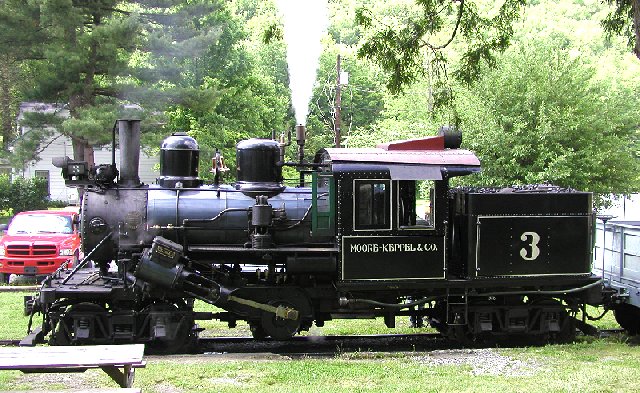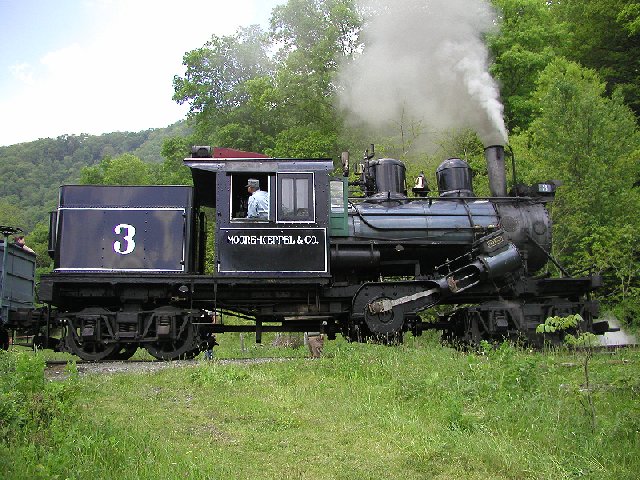 Built in 1910 for Moore-Keppel & Company, this 55 ton two-truck Climax has 36" drivers and 14-1/2" x 15-1/2" cylinders. It is in regular operation on the Durbin & Greenbriar Valley Railroad in Durbin, West Virginia. We rode in the cab of this beautiful little locomotive in June, 2005.
---
Copyright 2005 Donald Nute
This page last modified: 9/4/2005.
Please send comments to: donald@nute.ws
---