Pennsylvania 6755 (4-8-2)
---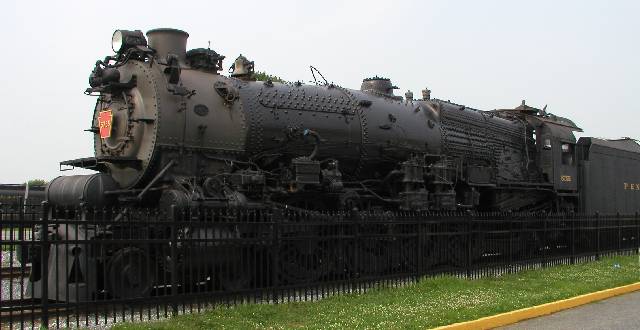 PRR 6755 is a 195 ton coal-burning Mountain type (4-8-2; an M1b in the PRR classification system) built in the Pennsylvania Railroad's Altoona shops in 1930. The locomotive has 72" drivers and 27" x 30" cylinders. PRR 6755 is on display at the Pennsylvania Railroad Museum, Strasburg, Pennsylvania.
---
Copyright 2004 Donald Nute
This page last modified: 11/7/2004.
Please send comments to: donald@nute.ws
---