White Pass & Yukon 190 (2-8-2)
---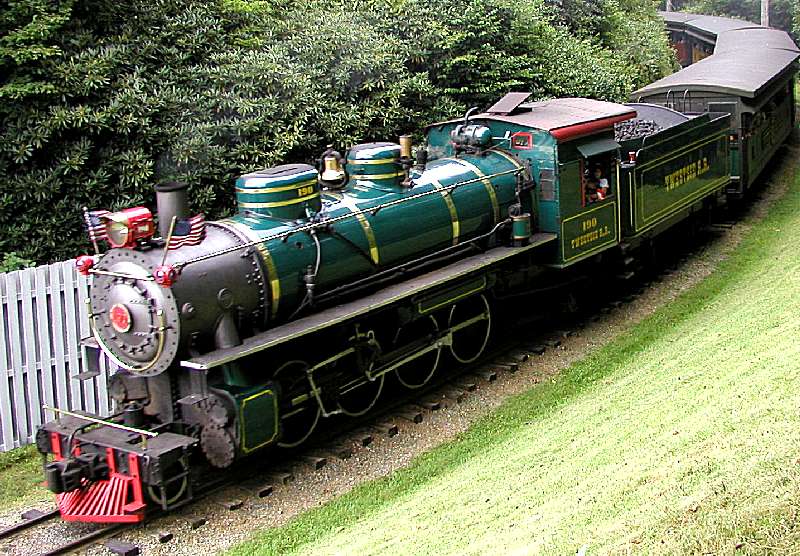 White Pass & Yukon 190 was built at Baldwin Locomotive works in 1943. The 119,000 lb narrow-gauge Mikado (2-8-2) has 48" drivers and 16" x 24" cylinders. The locomotive was converted from oil to coal when it was put back into operation at the Tweetsie Railroad, Blowing Rock, North Carolina.
---
Copyright 2005 Donald Nute
This page last modified: 9/4/2005.
Please send comments to: donald@nute.ws
---