Waimanolo Sugar Company 3 'Olomano' (0-4-2T)
---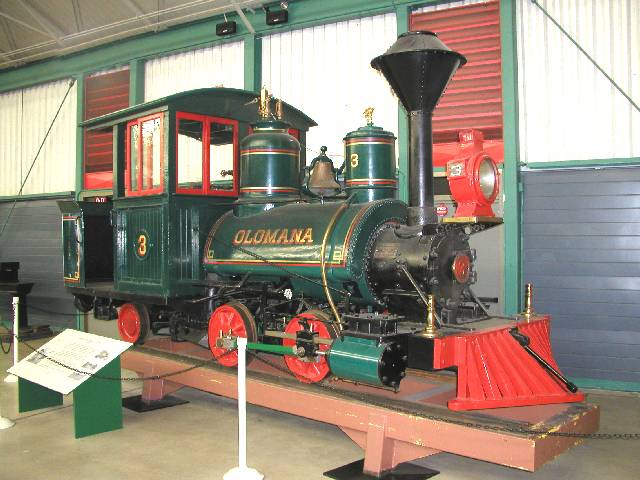 Here is the prototype for the familiar LGB large scale model. WSC 3 was built in 1883 by Baldwin and used to haul sugar cane on narrow gauge track on the island of Oahu until 1944. The 18,250 lb. locomotive has 24" drivers and 7" x 10" cylinders. It is on display at the Railroad Museum of Pennsylvania, Strasburg, Pennsylvania.
---
Copyright 2004 Donald Nute
This page last modified: 7/22/2004.
Please send comments to: donald@nute.ws
---